Eduardo Arolas, although his life was tragically cut short at the age of 32, left more than 100 classic tangos.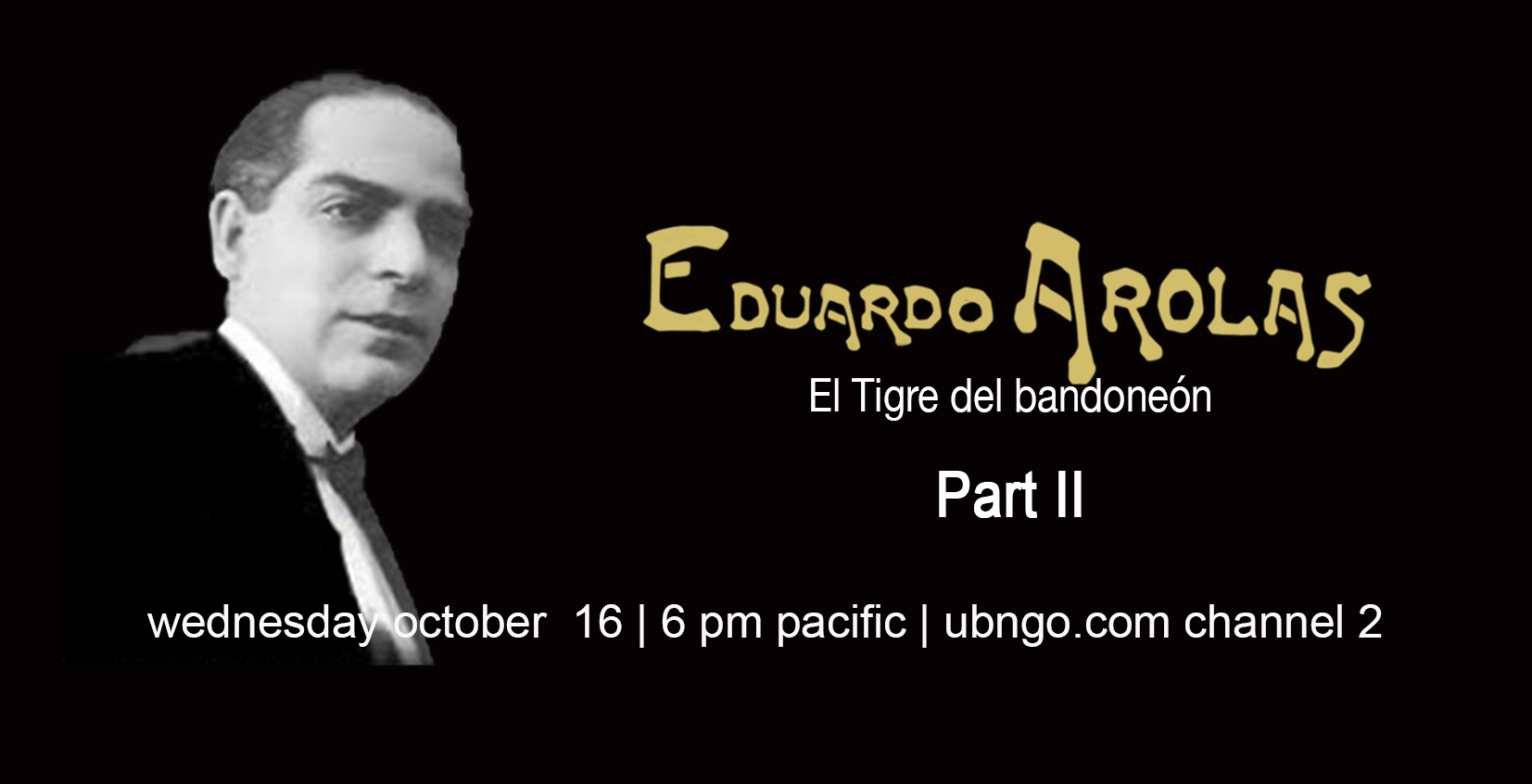 ---
Playlist
Comme Il Faut by Atilio Spadarino
Catamarca_Orquesta by Enrique Alessio
La Cachila by Carlos Di Sarli
Volcán by Osvaldo Requena
Retintín  by Florindo Sassone
Derecho viejo by Nelly Omar on the vocals & José Canet on the guitar
LAGRIMAS by Osvaldo Pugliese
EL MARNE by Horacio Salgan
FUEGOS ARTIFICIALES by Alfredo Di Angelis
Adiós, Arolas (Se llamaba Eduardo Arolas) byÁngel Vargas
La Cumparsita by Miguel Caló
Get your music and make other tango-related purchases on Amazon.
---
Multiple Ways to Listen to Tango Angeles Podcasts
(Most live broadcasts are uploaded a week after  live broadcasts.)
and all other major podcast sites.
---