# 1 Music Commentary Show on Stitcher 
(Week of Nov. 08, 21)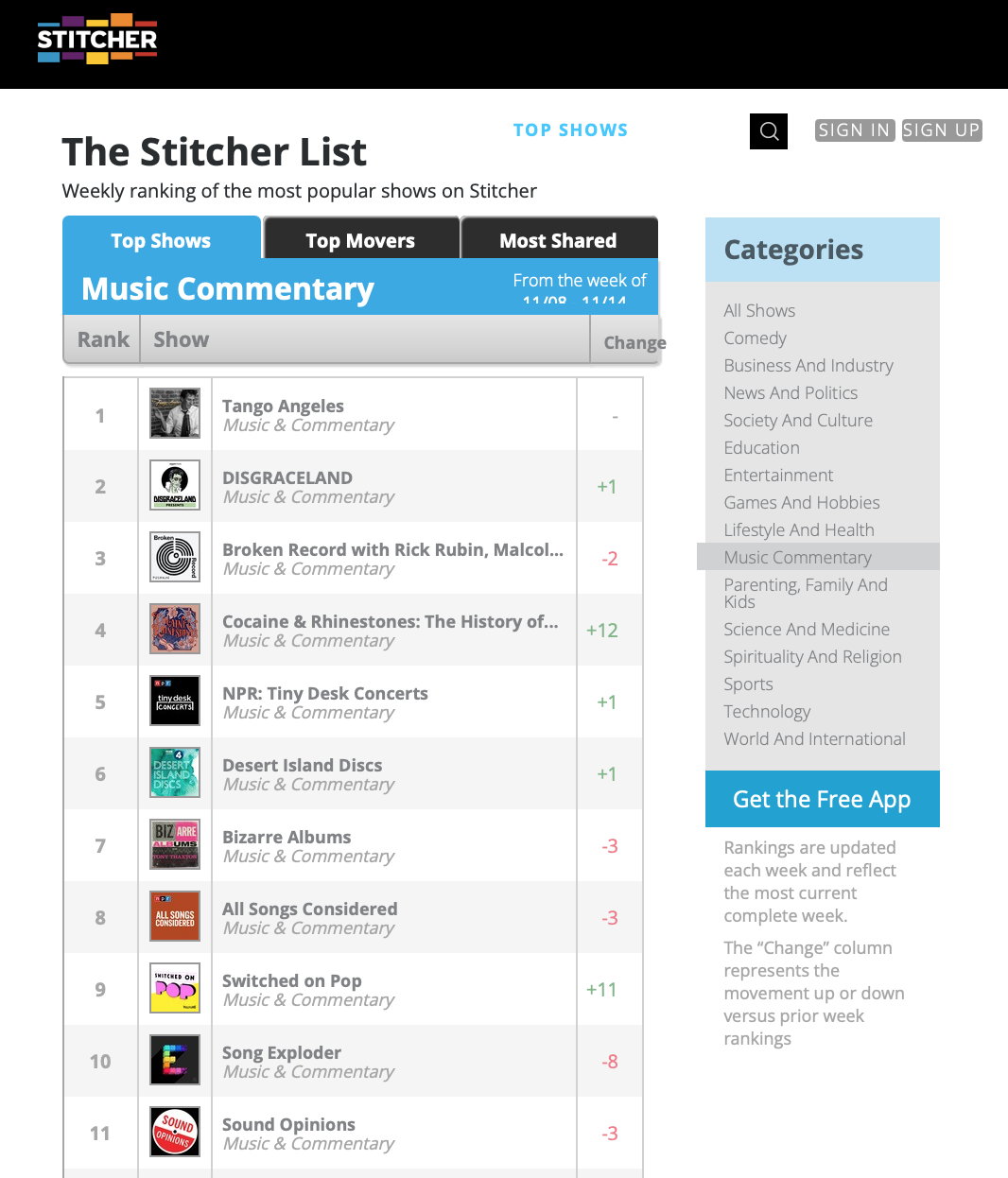 Rated # 1 on Stitchers Top 100 Shows in the Music Commentary category, Tango Angeles brings to the English-speaking world the music, the stories, and the indelible passion of tango.
RONALDO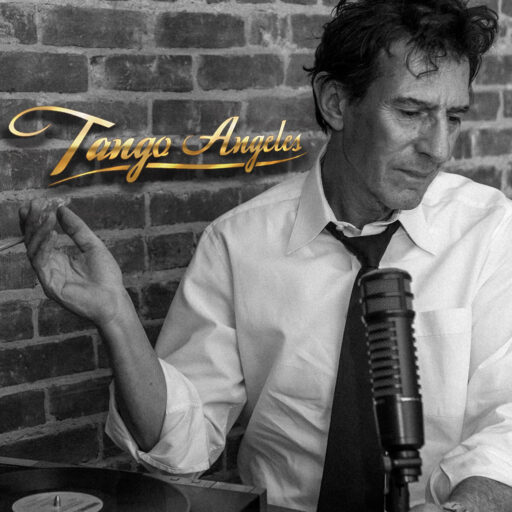 Some years ago, I stumbled upon tango in a small dance studio in a rainy Pacific Northwest city. From the first moment, something about the music, the dance and especially the connection I felt with the other in my arms stirred every cell in my being. At the time, I was not able to name what it was that touched me more deeply than anything else in my life ever had.
Then, it all came back to me when I returned to Buenos Aires, my birth place, after half a lifetime of wanderings. The vaguely familiar streets, the aroma of chorizos rising from street vendors' carts, school children in white pinafores, and haunting notes of tango music coming from nameless back alleys….
Only then did I realize that, when my family left Argentina to start a new life in America, we left a ten-year-old boy behind. The little boy who used to be dragged to dance parties when there was no one to babysit him….. the little boy who sat in the corner of dimly lit rooms as couples danced around, holding each other in magical embrace.
Tango re-awakened in me a long forgotten early imprinting of those experiences. It was as if I were opening again the dark, velvet curtains of my childhood and finding the room of my memories beautifully illuminated. I was home… again!
EJ
As producer of the world's top-rated English-speaking tango radio show, EJ works behind the scenes as researcher, engineer, and graphic designer.
For anyone interested in catching a glimpse of crazy adventures in radio broadcasting, she highly recommends Nobel Laureate Mario Vargas Llosa's book Aunt Julia and the Script Writer.