Eduardo Arolas, known as El Tigre del Bandoneón, gave tango its depth and subtleties despite his brief and mysterious life.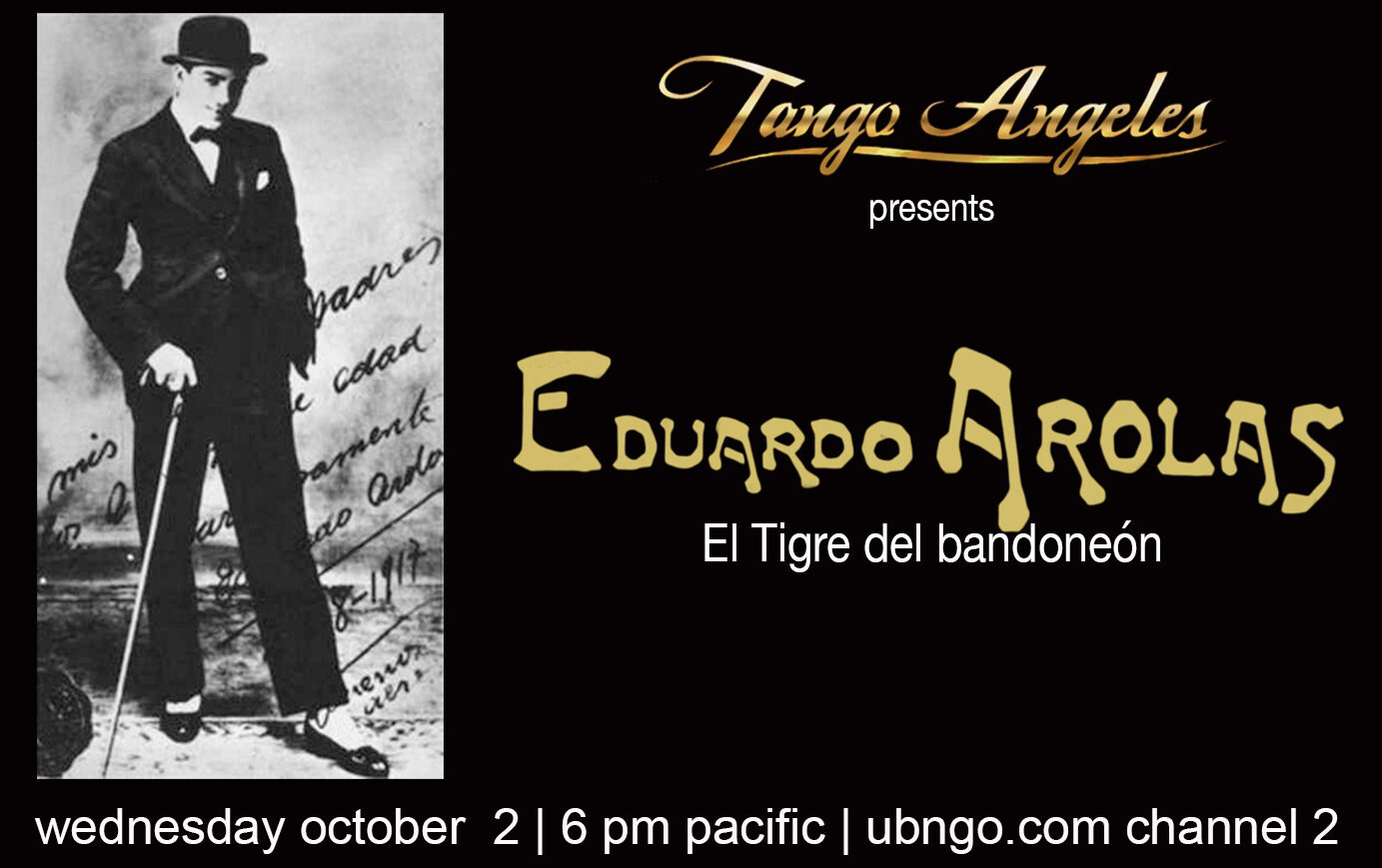 ---
Playlist
Una Noche de Garufa by Ricardo Tanturi
Arancetti (Vals) by Eduardo Arolas Solo de Bandoneon
Adiós Buenos Aires by Eduardo Arolas
Retintín by Orquesta Típica Victor
Viborita by Orquesta Agesilao Ferrazzano
Derecho Viejo by Sexteto Francisco Pracánico
La Guitarrita  by Francisco Canaro
Rawson by Juan D'Arienzo
Maipo by Pedro Maffia
Papas Calientes by Edgardo Donato
La Cumparsita by Pedro Laurenz
Get your music and make other tango-related purchases on Amazon.
---
Multiple Ways to Listen to Tango Angeles Podcasts
(Most live broadcasts are uploaded a week after  live broadcasts.)
and all other major podcast sites.
---