Juan D'Arienzo and his Orchestra II | Special Guest: Facundo Lazzari
Juan D'Arienzo II features D'Arienzo's indelible singers–Echagüe, Laborde, Mauré, and Valdez—and special guest Facundo Lazzari of La Juan D'Arienzo.
Wednesday April 25 6:00 – 8:00 PM Pacific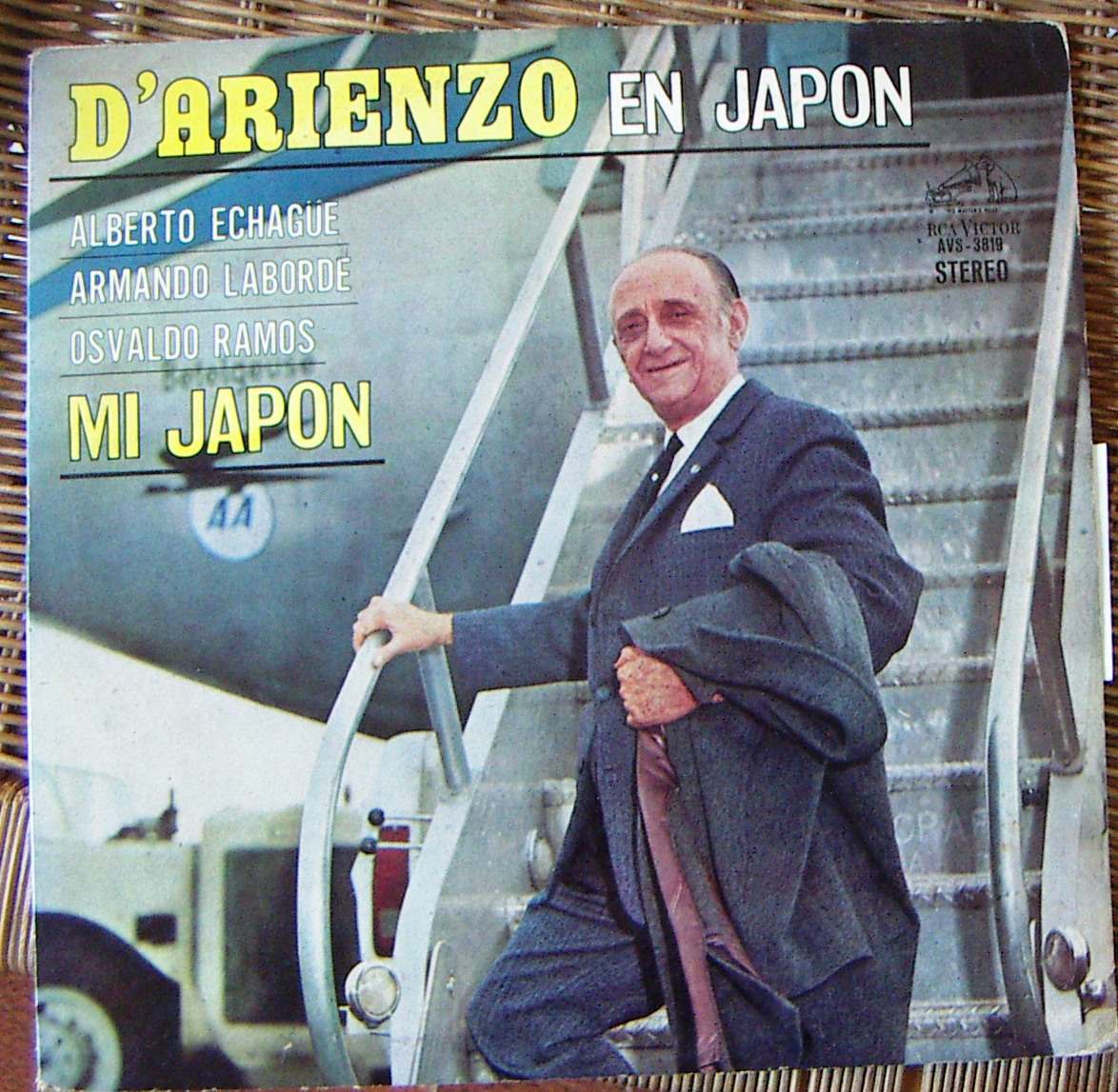 D'Arienzo en Japon album cover–D'Arienzo never boarded the plane featured here as he was afraid of flying. However, his orchestra went to Japan under the direction of his lead bandoneon player and arranger Carlos Lazzari.