Homero Manzi's tango "Malena" haunts like no other, but who was Malena?
Ronaldo takes you on a quest to find the woman behind the immortal tango.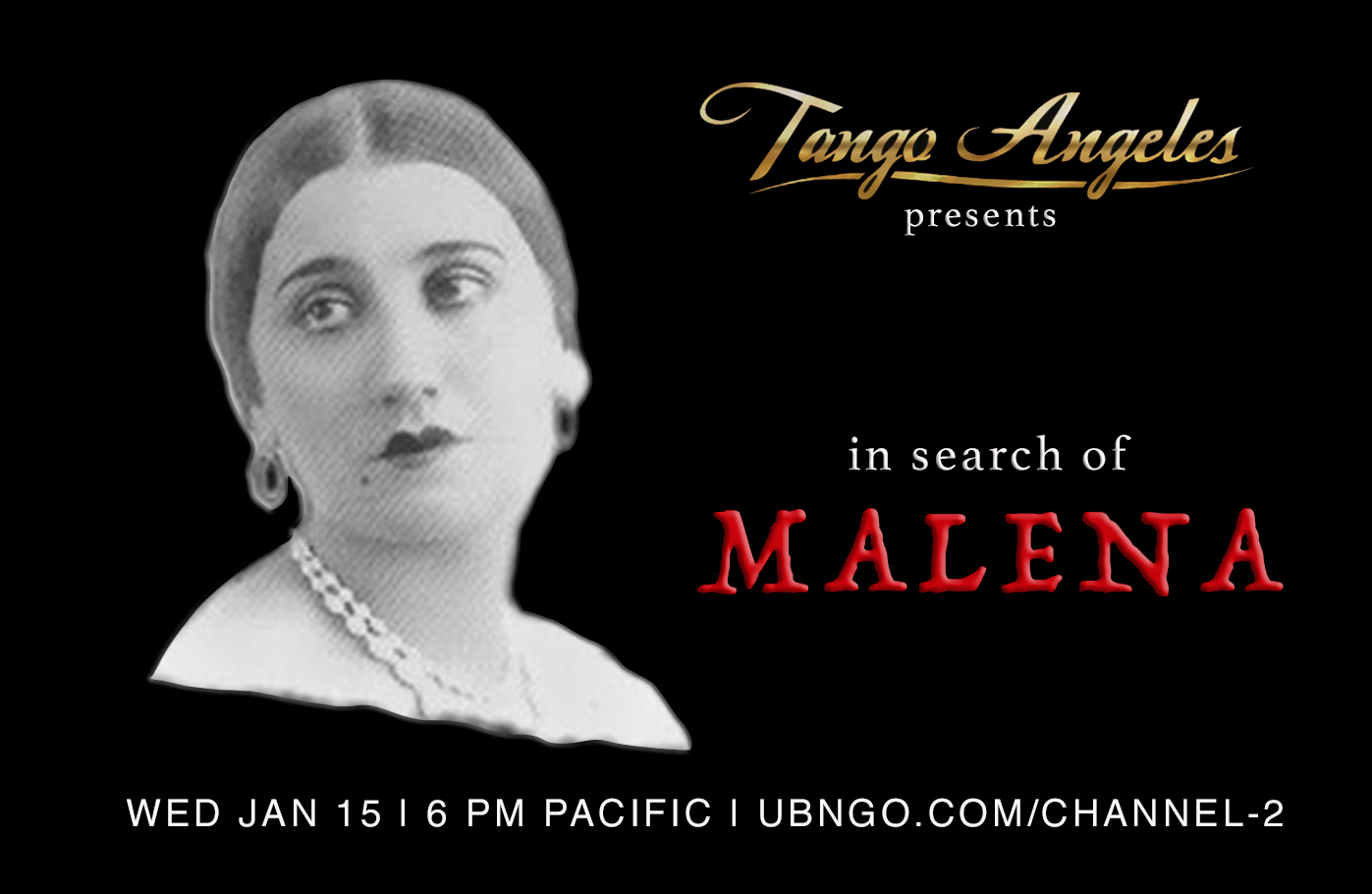 Jan 15, 2020
---
Playlist
Malena — Osvaldo Pugliese 
Volvé- Elena Tortolero Malena & Orquesta de Luis Petrucelli
Te Quiero — Héctor Gentile Orchestra with Malena de Toledo
Baile de Etiqueta — Reynaldo Nichele
Mis Noches sin Ti — Genardo Salinas
Volveré Siempre a San Juan — Los Cantores de Quilla Huasi
Un Gran Amor (imàgenes) — Genaro Salinas
Ninguna — Nelly Omar
Malena — Adriana Varela 
Get your music and make other tango-related purchases on Amazon.
Sources
---
Multiple Ways to Listen to Tango Angeles Podcasts
(Most live broadcasts are uploaded a week after  live broadcasts.)
and all other major podcast sites.
---