Enrique Cadícamo's life spanned almost the entire history of tango from 1900 to 1999. He wrote hundreds of lyrics–such as Los Mareados, Nostalgias & Garua–that defined tango itself.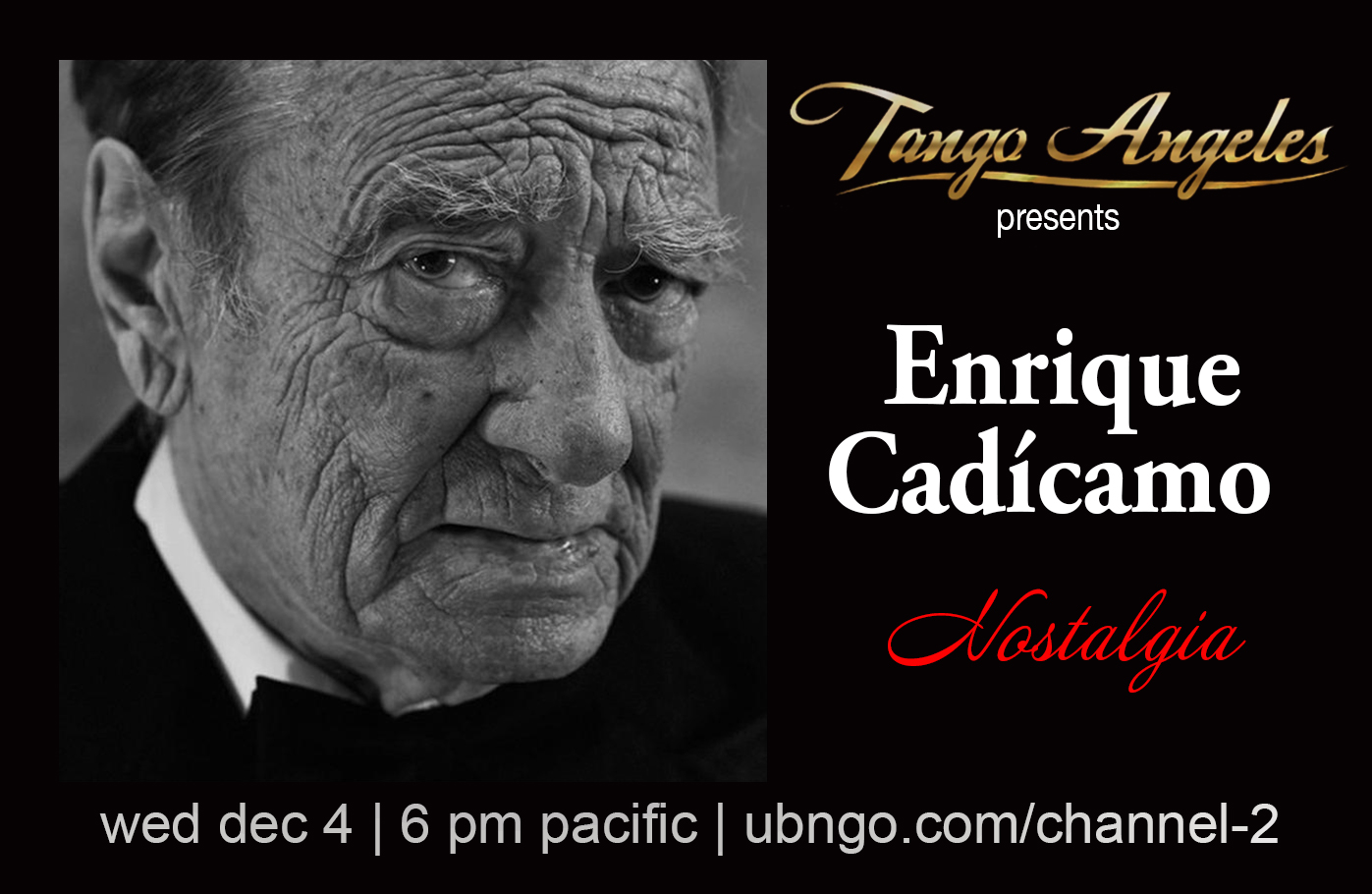 Dec. 4, 2019
---
Playlist
Nostalgias       Francisco Lomuto–Jorge Omar
Pompas de Jabón   Carlos Gardel–Guillermo Barbieri-José María Aguilar
Anclao En Paris      Ruben Rada
Shusheta      Orquesta Típica Cobián
Che Papusa Oí.     Juan Carlos Cobián–Genaro Veiga
Los Mareados (En Mi Pasado)   Anibal Troilo–Francisco Fiorentino
Tres Esquinas      Ángel D'Agostino & Su Orquesta Típica con Angel Vargas
Tres Amigos     Ricardo Malerba–Orlando Medina
Nieblas Del Riachuelo   Osvaldo Fresedo–Roberto Ray
La Cumparsita/Si Supieras Osvaldo Pugliese–Jorge Maciel-Carlos Guido 
Poetry Translations & Sources
Poesía de gotán: The Poetry of the Tango
Get your music and make other tango-related purchases on Amazon.
---
Multiple Ways to Listen to Tango Angeles Podcasts
(Most live broadcasts are uploaded a week after  live broadcasts.)
and all other major podcast sites.
---